A tailor made tour can show you many attractions in the city with one of our personal qualified guides.
Venice of the north, colourful, cosmopolitan, cultural, multicultural capital of the Netherlands
We can arrange a guided walking tour, boat tour, bicycle tour, old timer trip, tuc-tuc or bus tour. Combinations of many different tours can also be arranged to meet your abilities and interests.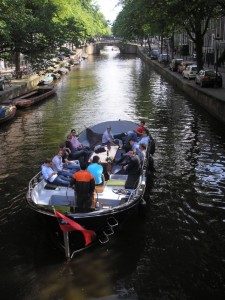 Here are some themes you can choose from or combine to be able to discover and uncover Amsterdam:
Historical center and modern neighbourhood tour with art, architecture, history
Traditional art and modern art museums and galleries
Interiors of beautiful mansions, churches, buildings with refined art collection and modern art design centres and shops
Tasting rooms of traditional products and vintage or trendy café's and restaurants
Antique shops and markets and trendy design and vintage shops
Private gardens and public gardens with their specific plants, ornaments and statues
Other Dutch City Tours
We also make other programs and have customized tours in other interesting cities, towns and preserved natural spots including: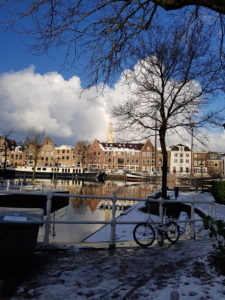 Haarlem and the dunes
Leiden
Utrecht
Rotterdam
Dordrecht
Gouda
Alkmaar
Hoorn
Enkhuizen
Arnhem and the Veluwe area
IJsselmeer and surroundings
The Wadden Islands
We would like you to feel, taste and show you authentic tolerant Amsterdam and the Netherlands in a unique way by one of our customized tours with one of our personal multilingual guides.
We will be happy to make a personalized program according to your tastes, preferences and budget.