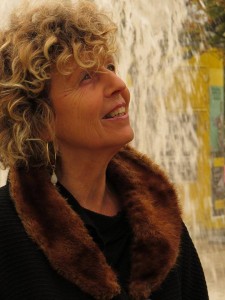 Elisabeth was born and raised in Delft, Netherlands, the famous birthplace of the painter Vermeer.
She currently lives and works in Amsterdam, Netherlands.
In the past, she studied in Paris and Amsterdam: French & History, History of Art and is a certified National Guide.
She has worked mainly as a teacher of French, history & yoga.
Since 1999 she has been an organiser of customised tours and events and works as a private guide.
Her interests and hobbies include travelling, exploring different cultures and languages, dancing, trekking and other sporty activities like biking, yoga, rowing and tennis.
She speaks many languages, including Dutch, English, French, and Italian.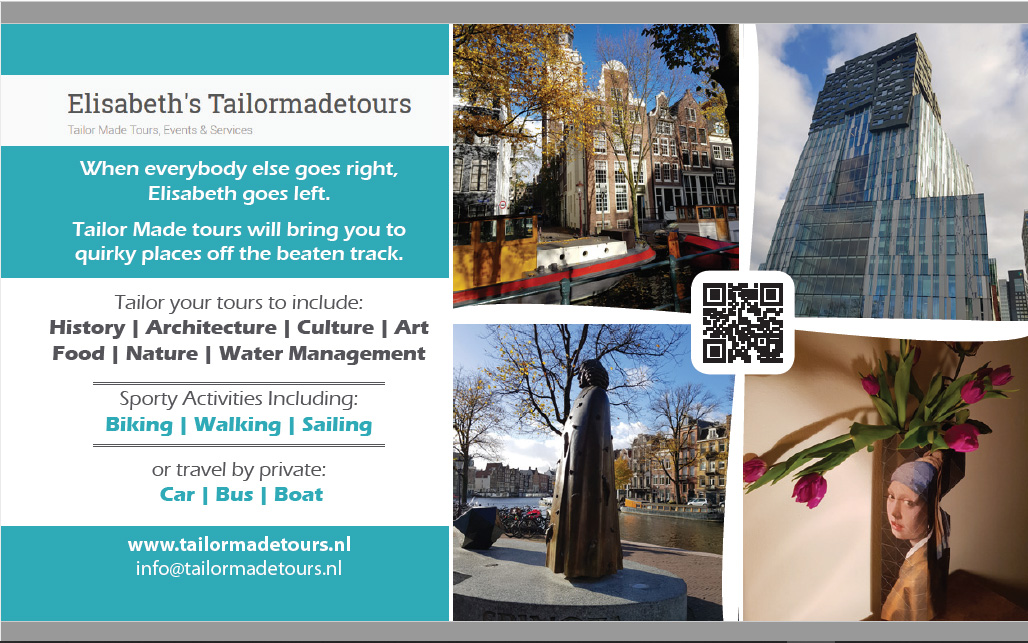 Elisabeth's Tailor Made Tours
+31(0)620990879
info (at) tailormadetours.nl, or use this form (versturen = send)