Elisabeth Vermeiden expertly crafts unique tailor made individual and group tours, both in Amsterdam and across many other interesting Dutch cities and towns of the Netherlands. Her tours enthusiastically reveal the high cultural magnificence and wonder of her homeland. Exceptionally educated in the fields of literature, history and history of art, Elisabeth is a true connoisseur of culture and an excellent communicator. She enjoys to help you to discover what her homeland has to offer and to get the very best out of your visit.
About Elisabeth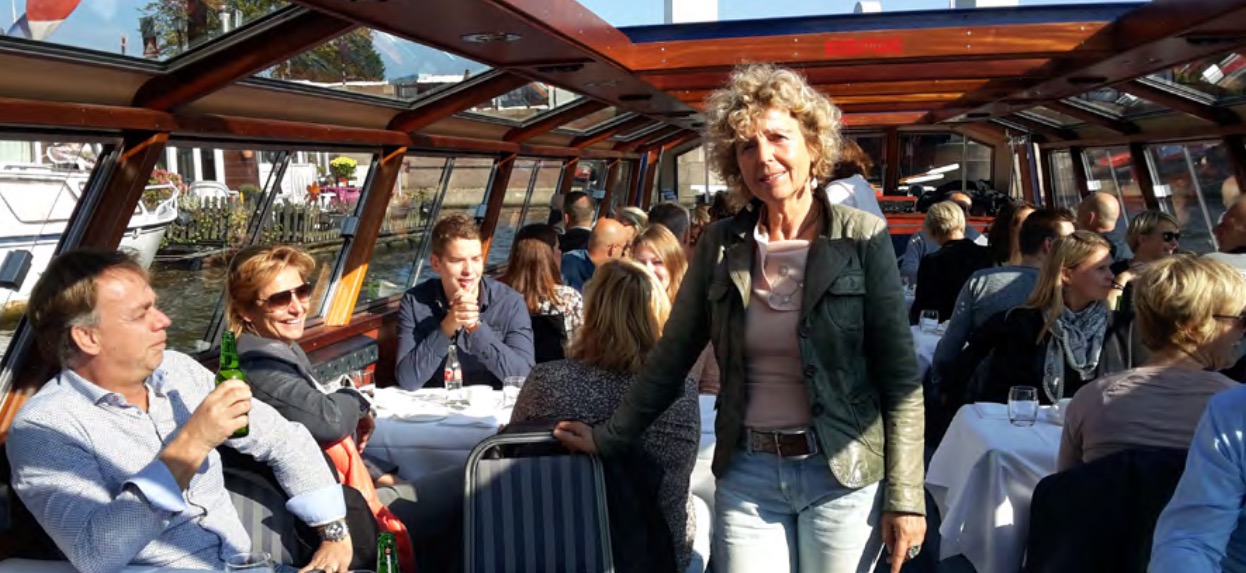 Elisabeth was born and raised in Delft, Netherlands, the famous birthplace of the painter Johannes Vermeer. She studied in Paris and Amsterdam: French & History, History of Art. She has worked as a teacher of French, history & yoga and since 1999 she organises customised tours and events and works as a private guide. She speaks many languages, including Dutch, English, French, and Italian. She currently lives and works in Amsterdam, Netherlands. Her personal interests and hobbies include travelling, exploring different cultures and languages, dancing, trekking and other sporty activities like biking, yoga, rowing and tennis.
Check out this Q & A with Elisabeth: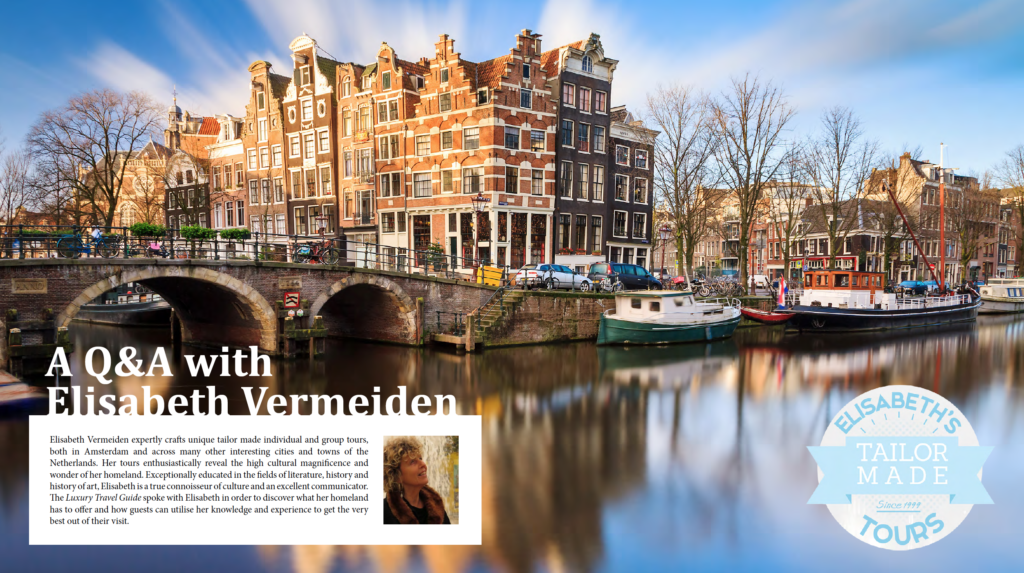 Click to read..
Can we help you?
Let me know if we can help you experience Amsterdam, or Holland exactly the way you want to. Just fill out our contact form: